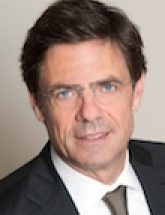 Contact Information
69 avenue Franklin D. Roosevelt
75008 - Paris
France
+33 (0) 1 72 74 03 33
Dr. Alfred Fink
Partner, TaylorWessing, France
Alfred Fink is a partner and Head of Real estate (France).
Alfred Fink has considerable experience in advising clients in real estate (acquisitions and dispositions, outsourcing (sale-and-leaseback), financing) and cross-border corporate (M&A, restructuring and insolvency) matters.
Alfred is a double qualified lawer: German Rechtsanwalt and French Avocat à la Cour. Alfred's clients consist of German-speaking companies (investment and mortgage) banks, investment trusts, industrial companies) as well as of global investors and multinational companies.
He lectures in post-graduates programs at the University in Strasbourg.
Prior to joining Taylor Wessing, Alfred was a partner of Orrick Rambaud Martel (2004-2012) and Haarmann Hemmelrath's Paris office (2001-2004). He had previously worked at Landwell & associés (1996-2001), as partner in charge of the "German desk" and at Coopers & Lybrand, as international tax director in the European office in Brussels and London. During his time in Brussels, he was also lobbyist for the European leasing industry towards the European Commission.
EXPERT SPEAKER AT PAST EVENT