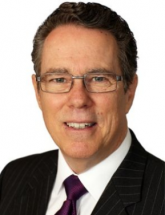 Contact Information
29 Queen Anne's Gate
SW1H 9BU - London
United Kingdom
+44 20 7976 3100
William Kistler
Executive Vice President & Managing Director- EMEA, ICSC, United Kingdom
Bill joined ICSC in June 2016 as executive vice president and managing director of EMEA, serving on the global leadership team. Bill brings more than 30 years of international real-estate and non-profit experience. He founded and remains non-executive chairman of the Urban Innovation Network (UIN) and from 2003 – 2009 was president of the Urban Land Institute – EMEA. Prior to this he was General Manager of the Disney Development Company, responsible for Val d'Europe at Disneyland Paris. He has held senior roles at JMB Properties, Cushman & Wakefield and IBM.
ICSC serves the global retail real estate industry. We provide our 70,000+ member network in over 100 countries with invaluable resources, connections and industry insights, and actively work together to shape public policy.
In Europe, we have more than 7,000 members across 45 countries. We represent owners, developers, investors, occupiers, retailers and service providers. Our members range from large real estate investment trusts and property consultants to independent pan-European real estate investment management companies.