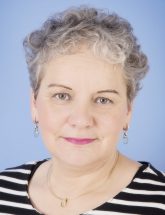 Morag Beers
Director Real Estate, IMMO Investment Technologies
As Director of Real Estate at IMMO Investment Technologies, Morag's role goes right across the technology company's real estate activities. She heads up the IMMO's institutional client relationships & business development and oversees portfolio management, drawing on her varied international real estate background. Her experience has included tenures as an in-house real estate developer & director (McDonald's and VEON), a commercial developer (TCN Property Projects), a fund manager (Composition Capital Partners) and a city estates surveyor (Chester City Council). Working for IMMO offers Morag the added dimension of working with her engineering colleagues to match the best of real estate practice with technological developments, suiting her naturally curious and inquisitive character.
IMMO Investment Technologies
IMMO Investment Technologies operate in the Single Family Rental market for institutional investors looking to deploy capital in residential sectors. IMMO's smart-technology can both Source and Manage portfolios of Single Family Rental assets. Through its innovative smart-technology platform, IMMO identify and appraise residential real estate investment opportunities in line with institutional investors' investment strategies. Acquisitions are sourced directly from consumers in a quick & transparent process, providing certainty around pricing and timing for both seller and buyer. IMMO's smart-technology overcomes the hurdle of sourcing Single Family Rental homes at scale to build institutional scale portfolios with long-term exposure to established residential markets. IMMO's approach to asset and portfolio management is twofold: use smart-technology to make operations efficient and accurate; engender a positive & valuable relationship between the home tenant and institutional landlord. Having both these aspects well-managed helps stabilise income streams and long-term asset values.
Presentations and TV Report