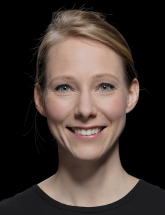 Contact Information
Johannstraße 37
40476 - Düsseldorf
Germany
+49 211 27679 79
Melike Wirth
Member of the executive board, die developer Projektentwicklung GmbH, Germany
Melike Wirth is member of the executive board of die developer Projektentwicklung , Düsseldorf's subsidiary of Zech Group.die developer is developing selective value-add projects and profitable investment products for national and international income- and quality-oriented real estate investors.
She is responsible for the complete process of real estate development, starting from the identification of opportunities, acquisition of land to leading development teams and to managing transactions. She focuses on economic efficiency and long-term profitability combined with a high demand on architectural quality and environmental sustainability, always aiming to create added value for cities and their inhabitants.
In addition to her nearly 10 years of experience at die developer Projektentwicklung she is giving a lecture about real estate management and stakeholder management at University of Wuppertal.