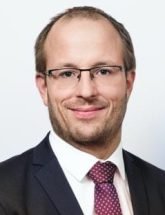 Contact Information
OpernTurm, Bockenheimer Landstraße 2-4
60306 - Frankfurt
Germany
+49 (0)69 97 11 27 07
Derk Opitz, LL.M.
Partner, Germany , Ashurst LLP, Germany
Derk Opitz, LL.M. is partner in the finance practice and a member of our global loans group. He specialises in real estate, asset and project finance.
In the field of real estate finance his expertise includes both traditional financing instruments (loan and mortgage financings) and structured financing elements (e.g. senior/mezzanine structures, securitisations, bond issues and "Debt on Debt") as well the restructuring of distressed engagements.
In the areas of asset and project finance his consulting focuses in particular on transport infrastructure (i.e. means of transport and roads), the energy sector and digital economy (fibre and broadband transactions as well as on other digital infrastructure and data centres).
He is among the lawyers in Germany who have been most frequently recommended by their peers for asset finance, banking and finance law as well as real estate law by Best Lawyers / Handelsblatt Germany 2023.
In addition Derk has been recognized by Handelsblatt and Best Lawyers™ as one of the leading lawyers in Germany for Asset Finance, Banking and Finance law, Real Estate law as part of the "Germany's Best Lawyers 2021" ranking and he is recommended by The Legal 500 Germany, Chambers Europe and JUVE Handbook German Commercial Law Firms.